Wistmans Wood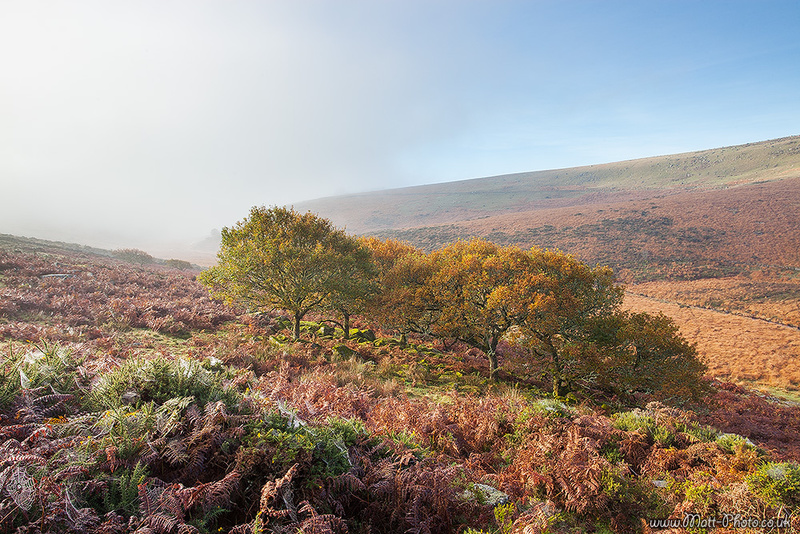 Ref: M4-0204

This is a little group of trees which stand just outside the main body of Wistmans wood on Dartmoor.
It was a misty morning over Dartmoor, however the mist hung around further down valley, and did not make it as far as the woodland, which was bathed in glorious sunlight.
My eye was drawn to the thousands of tiny cobwebs, glowing with dew which carped the landscape here.