Botallack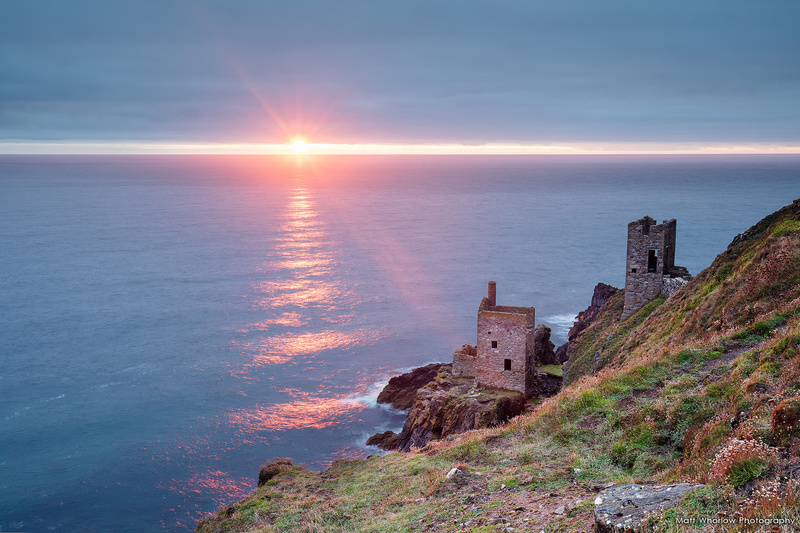 Ref: S1-1676

The Crowns Engine Houses at Botallack (St Just).
A tiny gap in the clouds over the horizon allowed the sun to peak through and setup a shot which looked rather improbable just 30 min earlier.
The gap was too small for the clouds to pink up, so I shot from behind the engine houses - and just look at the way the light is shimmering off the waves!